Visiting Professor at the Department of Sociology, University of Padua, Gruppo di ricerca SlanG (2019, May 15 – June 15)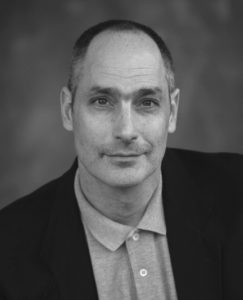 Jeffrey Ian Ross, Ph.D. is a Professor in the School of Criminal Justice, College of Public Affairs, and a Research Fellow of the Center for International and Comparative Law, and the Schaefer Center for Public Policy at the University of Baltimore. He has been a Visiting Professor at Ruhr-Universität Bochum, Germany, and at the Department of Sociology, University of Padua.
He has researched, written, and lectured primarily on corrections, policing, political crime, state crime, crimes of the powerful, violence, street culture, and crime and justice in American Indian communities for over two decades. Ross' work has appeared in many academic journals and books, as well as popular media. He is the author, co-author, editor, or co-editor of several books including the Routledge Handbook on Graffiti and Street Art (Routledge, 2016).
Ross is a respected subject matter expert for local, regional, national and international news media. He has made live appearances on CNN, CNBC, Fox News Network, MSNBC, and NBC. Additionally Ross has written op-eds for The (Baltimore) Sun, the Baltimore Examiner, The (Maryland) Daily Record, The Gazette, The Hill,  Inside Higher Ed, and The Tampa Tribune.
From 1995-1998, Ross was a Social Science Analyst with the National Institute of Justice, a Division of the U.S. Department of Justice. In 2003, he was awarded the University of Baltimore's Distinguished Chair in Research Award. Ross is the co-founder of Convict Criminology, and former co-chair/chair of the Division on Critical Criminology and Social Justice (2014-2017), of the American Society of Criminology. In 2018, Ross was given the Hans W. Mattick Award, "for an individual who has made a distinguished contribution to the field of Criminology & Criminal Justice practice," from the University of Illinois at Chicago. During the early 1980s, Jeff worked almost four years in a correctional institution.